Platform sneakers have been a beloved fashion staple for decades, providing both style and comfort to shoe enthusiasts around the world. But as the fashion industry evolves at a rapid pace, it leaves us wondering: where are platform sneakers headed in the future? From innovative designs to sustainable materials, this article explores the exciting possibilities that await this timeless footwear trend. So lace-up your sneakers and join us on a journey into the future of platform sneakers.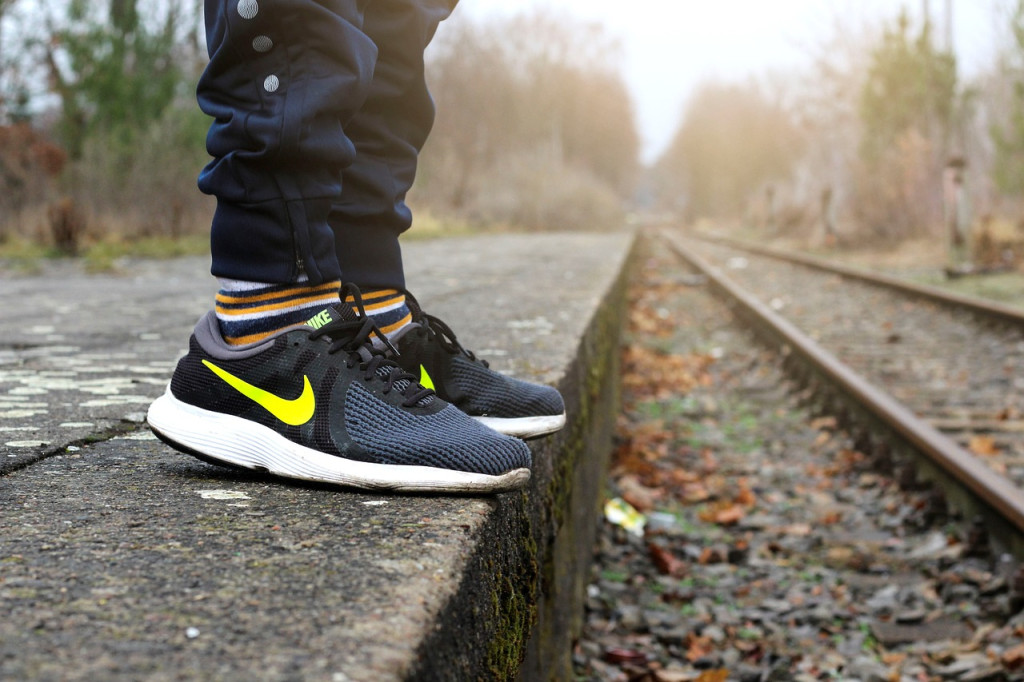 Platform Sneakers as a Fashion Trend
The Rise of Platform Sneakers
Platform sneakers have gained immense popularity over the years, evolving from a niche trend to a mainstream fashion statement. These shoes, characterized by their elevated soles, offer an edgy and urban appeal that instantly elevates any outfit. What was once seen as an alternative style has become a must-have item in many fashion-forward wardrobes.
Popularity Among Celebrities
One of the factors driving the prominence of platform sneakers is their endorsement by celebrities. A-list stars, musicians, and fashion influencers have been spotted sporting these shoes, solidifying their status as a fashion icon. By donning platform sneakers with their glamorous outfits, these celebrities not only add a touch of unexpected coolness, but they also provide inspiration for fans to embrace this trend.
Influence of Streetwear Culture
The rise of streetwear culture has played a significant role in the popularity of platform sneakers. From the urban streets to high-fashion runways, this style has gained prominence, blurring the lines between casual and formal wear. Streetwear enthusiasts appreciate the versatility these sneakers offer, allowing them to express their individuality and create unique looks that defy traditional fashion norms.
Technological Advancements in Platform Sneakers
Incorporation of Advanced Materials
With technological advancements, platform sneakers have evolved beyond traditional materials like canvas and leather. Today, sneaker brands incorporate innovative materials such as breathable mesh, lightweight synthetic fibers, and even eco-friendly alternatives like recycled plastics. These advanced materials not only improve the durability and performance of the shoes but also enhance their overall comfort and aesthetic appeal.
Development of Comfort-enhancing Features
Comfort is a crucial factor when it comes to footwear, and sneaker designers have taken note. Platform sneakers now come equipped with various comfort-enhancing features, such as cushioned insoles, padded collars, and supportive midsoles. These elements ensure that wearing platform sneakers throughout the day remains comfortable, allowing individuals to go about their activities without sacrificing style.
Integration of Smart Technologies
As technology continues to advance, platform sneakers have embraced the integration of smart technologies. From built-in fitness trackers to self-lacing mechanisms, these futuristic features add a touch of innovation to traditional sneaker designs. By combining fashion with functionality, platform sneakers cater to tech-savvy individuals who value both style and convenience.
Sustainability and Ethical Considerations
Shift towards Sustainable Materials
In response to growing concerns about the environmental impact of the fashion industry, many platform sneaker brands have shifted their focus towards sustainable materials. By utilizing eco-friendly alternatives such as organic cotton, recycled rubber, and plant-based textiles, these brands ensure that their products have a reduced carbon footprint. This commitment to sustainability allows consumers to make ethical choices without compromising on style.
Reducing Environmental Impact Throughout the Supply Chain
Sustainability goes beyond materials; it also encompasses the entire supply chain. Platform sneaker brands are increasingly adopting environmentally friendly practices, such as minimizing water usage during production, implementing renewable energy sources, and reducing waste through recycling initiatives. By actively addressing their environmental impact, these brands aim to create a more sustainable future for the fashion industry.
Fair Trade and Ethical Production Practices
Consumer awareness about ethical production practices has pushed platform sneaker brands to prioritize fair trade and ethical manufacturing processes. This means ensuring safe working conditions, fair wages, and the absence of child labor in their supply chains. By partnering with suppliers who uphold these standards, brands are not only supporting human rights but also fostering transparency and accountability within the industry.
Evolution of Platform Sneaker Designs
Experimentation with Bold Colors and Patterns
Platform sneakers have evolved beyond simple white or black designs. Brands now experiment with bold colors and unique patterns, allowing individuals to express their personality through their footwear. From vibrant neon hues to eye-catching animal prints, these exhilarating designs add an element of excitement and individuality to any outfit.
Innovative Silhouettes and Structures
Gone are the days when platform sneakers were limited to a single silhouette. Designers now push boundaries by creating innovative shapes and structures that challenge traditional footwear norms. Whether it's asymmetric designs, unusual heel shapes, or sculptural elements, these avant-garde styles contribute to the overall evolution of platform sneakers and offer individuals the opportunity to make a fashion statement.
Collaborations with High Fashion Brands
The collaboration between platform sneaker brands and high-fashion labels has played a pivotal role in pushing the boundaries of design. These collaborations bring together the creativity and craftsmanship of both worlds, resulting in unique and sought-after footwear. By merging streetwear aesthetics with high fashion sensibilities, platform sneakers have become a symbol of style and status for fashion enthusiasts around the globe.
Platform Sneakers in Sports and Performance
Integration into Athleisure Fashion
Platform sneakers have seamlessly integrated into the athleisure fashion trend. Athleisure combines athletic clothing and footwear with everyday wear, allowing individuals to prioritize comfort without compromising on style. Platform sneakers provide the perfect blend of sporty functionality and urban chic, making them a staple choice for those seeking a trendy yet comfortable option for their active lifestyles.
Enhancing Athletic Performance
While platform sneakers are often associated with fashion, they have also been designed to enhance athletic performance. These sneakers offer additional height and cushioning, which can be beneficial for activities requiring extra support or shock absorption. Whether it's for dancing, aerobics, or even basketball, platform sneakers provide a unique combination of style and performance for athletic individuals.
Technological Innovations for Sports-specific Needs
In line with the ongoing advancements in athletic footwear, platform sneakers are also incorporating specialized features to meet sports-specific needs. This includes technologies such as improved traction for better grip, responsive cushioning for enhanced energy return, and lightweight materials for agility. By catering to the needs of athletes, platform sneakers continue to evolve as a viable option for sports and performance activities.
Platform Sneakers: Gender Fluidity and Inclusivity
Breaking Gender Stereotypes in Footwear
Platform sneakers have played a vital role in breaking down gender stereotypes in footwear. By defying traditional notions of femininity and masculinity, these shoes provide a gender-neutral option for individuals to express themselves authentically. Platform sneakers serve as a tangible representation of inclusivity, enabling people of all genders to embrace their unique style without conforming to societal norms.
Designs Catering to Different Body Types
Platform sneakers cater to a diverse range of body types, ensuring that everyone can find a style that complements their individual physique. From petite individuals seeking extra height to those with wider feet requiring more spacious designs, brands now offer a variety of options to accommodate various body types. This inclusivity allows for a wider range of people to enjoy the fashion and comfort of platform sneakers.
Representation of Diverse Models
The fashion industry has made progressive strides in terms of diversity and representation, and platform sneaker campaigns reflect this positive change. Brands actively feature models from different ethnic backgrounds, body sizes, and gender identities, showcasing the versatility and appeal of platform sneakers across diverse demographics. By embracing a more inclusive approach, platform sneaker brands foster a sense of belonging and empowerment among their consumers.
Branding and Marketing Strategies
Promotion through Influencer Marketing
Influencer marketing has become a crucial aspect of promoting platform sneakers. Brands collaborate with influential individuals, such as fashion bloggers, social media personalities, and celebrities, to showcase their sneakers to a wider audience. By harnessing the influence of these individuals, platform sneaker brands effectively reach their target market and build a loyal customer base.
Utilizing Social Media Platforms
Social media platforms have become powerful tools for platform sneaker brands to connect with their customers. Through captivating imagery, engaging content, and real-time updates, brands can spark interest and create a sense of community among their followers. Platforms like Instagram and TikTok enable consumers to share their own platform sneaker experiences, further amplifying the brand's reach and impact.
Creating Limited Edition Releases
Creating limited edition releases has become a strategic way for platform sneaker brands to generate hype and exclusivity. By collaborating with artists, designers, or even other brands, limited edition platform sneakers offer collectors and fashion enthusiasts a unique product that goes beyond the mainstream market. These special releases create a sense of urgency and desirability, driving up demand and positioning the brand as a trendsetter.
Consumer Preferences and Market Demands
Rise of Customization Options
Consumers are increasingly seeking personalized experiences, and platform sneaker brands have recognized this demand. Offering customization options allows individuals to design their own unique pair of platform sneakers, from choosing the colors and materials to adding personal details or monograms. This customization not only satisfies the desire for self-expression but also fosters a deeper connection between the consumer and the brand.
Demand for Sustainable and Ethical Brands
As sustainability becomes a top concern for consumers, there is a growing demand for platform sneaker brands that prioritize ethical and eco-friendly practices. Consumers are actively seeking out brands that use sustainable materials, implement fair trade practices, and prioritize social and environmental responsibility throughout their supply chains. The rise of conscious consumerism has led to a shift in market demands, with individuals opting for brands that align with their values.
Adapting to Changing Fashion Trends
The fashion industry is known for its ever-changing trends, and platform sneaker brands must adapt to stay relevant. By staying attuned to fashion forecasts, pop culture influences, and consumer insights, brands can anticipate and respond to emerging trends in a timely manner. This adaptability ensures that platform sneaker brands remain desirable and in-demand amidst the constant evolution of fashion preferences.
Challenges and Opportunities Ahead
Balancing Style with Functionality
While platform sneakers offer exceptional style, striking a balance between fashion and functionality remains a continuous challenge. As fashion-forward designs become more prevalent, it is crucial for brands to ensure that their platform sneakers provide the necessary comfort, support, and durability that consumers expect from footwear. Striving for innovative solutions that encompass both style and practicality will be vital in facing this challenge.
Addressing Ethical Concerns in Manufacturing
As consumers become increasingly aware of ethical issues, platform sneaker brands must address concerns regarding the manufacturing processes. Brands need to maintain transparency and actively implement fair trade practices throughout their supply chains. By taking responsibility for the well-being of workers and the environmental impact of their production, platform sneaker brands can gain the trust and loyalty of conscious consumers.
Navigating Rapid Technological Advancements
Technological advancements are rapidly transforming the fashion industry, and platform sneaker brands must adapt to stay ahead of the curve. Integrating smart technologies, such as fitness tracking or sustainable materials, requires continuous research and development. By embracing innovation and staying up-to-date with the latest technological trends, platform sneaker brands can seize opportunities to reshape the future of footwear.
In conclusion, platform sneakers have emerged as a fashion trend with staying power, rooted in the rise of streetwear culture and embracing technological advancements. Alongside their fashionable appeal, platform sneakers have also championed sustainability, inclusivity, and ethical practices. As consumer preferences and market demands continue to evolve, platform sneaker brands must adapt to strike a balance between style and functionality while addressing ethical concerns and navigating technological advancements. The future of platform sneakers holds both challenges and opportunities, and only by embracing innovation and fostering a connection with consumers can these brands continue to thrive in the ever-changing fashion landscape.