Step into the fascinating and vibrant world of platform sneaker collectors. These enthusiasts have taken the fashion world by storm, and their obsession with unique and eye-catching footwear knows no bounds. From towering heights to bold designs, platform sneakers are more than just a style statement; they are a symbol of individuality and self-expression. In this article, we will delve into the realm of platform sneaker collectors, exploring their passion, the stories behind their collections, and the impact these shoes have made on their lives. Get ready to be amazed and inspired by the captivating world of platform sneaker collecting.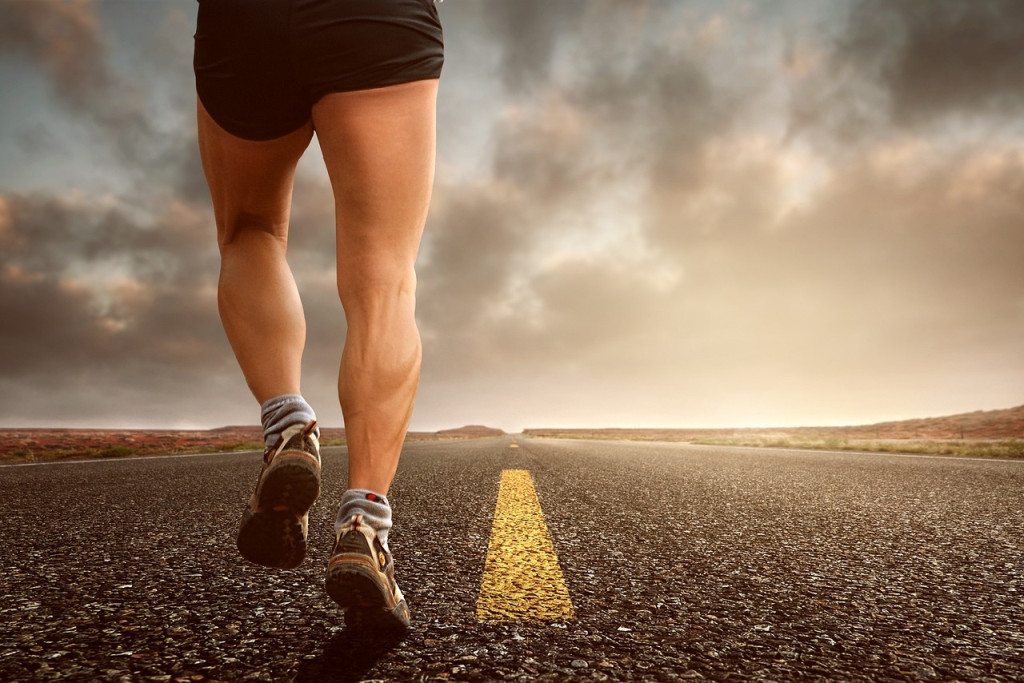 The Rise of Platform Sneakers
Platform sneakers have experienced a significant rise in popularity in recent years, with their unique blend of fashion and functionality capturing the attention of enthusiasts around the world. The history of platform sneakers can be traced back to the 1970s, when they first gained prominence as a symbol of rebellion and individuality. The iconic image of disco-goers and punk rockers donning towering platforms became synonymous with a bold and daring fashion statement.
The History of Platform Sneakers
Platform sneakers have a rich and fascinating history that dates back several decades. In the 1970s, they emerged as a prominent footwear trend, embraced by various subcultures such as disco, punk, and glam rock. The exaggerated height of the platforms became a symbol of empowerment and self-expression, allowing wearers to stand out in a crowd. This distinctive style continued to evolve in the 1990s, reaching its peak in the iconic Spice Girls era when platform sneakers became a staple in pop culture.
The Resurgence of Platform Sneakers
In recent years, platform sneakers have made a triumphant return to the fashion scene, captivating a new generation of sneaker enthusiasts. The resurgence of platform sneakers can be attributed to the cyclical nature of fashion trends, as well as the growing demand for unique and statement-making footwear. Brands like Buffalo, Fila, and YRU have played a significant role in bringing back this iconic style, combining nostalgic elements with modern design aesthetics to create a fresh appeal.
The Influence of Celebrities
The influence of celebrities cannot be underestimated when it comes to the rise of platform sneakers. A-listers and trendsetters alike have embraced this bold footwear choice and showcased its versatility across various red carpet events and street-style looks. Celebrities like Rihanna, Lady Gaga, and Bella Hadid have been spotted rocking platform sneakers, elevating their status and further fueling the global fascination with this footwear trend. The endorsement of such influential figures has undoubtedly played a pivotal role in cementing the platform sneaker's place in contemporary fashion.
The Growing Subculture of Platform Sneaker Collectors
As the popularity of platform sneakers continues to soar, a thriving subculture of platform sneaker collectors has emerged. The platform sneaker collector is defined by their passion for acquiring, preserving, and cherishing these iconic shoes. They form a tight-knit community of enthusiasts who share a deep appreciation for the unique history, design, and cultural significance of platform sneakers.
Defining the Platform Sneaker Collector
A platform sneaker collector is an individual who goes beyond mere fashion trends and embraces platform sneakers as a form of art and cultural expression. They are driven by their love for these shoes, constantly seeking out rare and limited-edition releases to add to their growing collection. Platform sneaker collectors value not only the aesthetic appeal of these shoes but also the stories and memories that they represent.
The Role of Online Communities
Online communities have played a crucial role in connecting platform sneaker collectors from all corners of the globe. Through platforms like social media groups, forums, and dedicated sneaker enthusiast websites, collectors can share their finds, discuss trends, and connect with like-minded individuals. These communities provide a space for enthusiasts to exchange knowledge, seek advice, and build relationships, fostering a strong sense of camaraderie within the platform sneaker collecting subculture.
The Thrill of the Hunt
One of the most exhilarating aspects of platform sneaker collecting is the thrill of the hunt. Tracking down that elusive pair, waiting in line for hours, or participating in online raffles all contribute to the excitement and sense of accomplishment. Collectors enjoy the challenge of obtaining highly sought-after sneakers, which often involves navigating limited releases, online drops, and the intricate world of sneaker culture.
The Art of Collecting Platform Sneakers
Collecting platform sneakers is not just about amassing a large number of shoes; it is an art form that requires a deep understanding of the sneaker world and an eye for rare and limited-edition releases. Platform sneaker collectors carefully curate their collections, each pair representing a unique story or design element. They seek out collaborations between brands, artists, and designers, recognizing the added value and artistic significance of these special editions.
Rare and Limited Edition Releases
Rare and limited edition platform sneakers are highly coveted among collectors. These releases often feature unique colorways, materials, and design details that set them apart from regular releases. Collectors eagerly anticipate each new drop, scouring social media, blogs, and sneaker news websites to stay up-to-date on upcoming releases and develop strategies for securing these highly sought-after shoes.
Understanding Sneaker Authentication
With the rise of counterfeit sneakers flooding the market, the importance of sneaker authentication cannot be understated. Platform sneaker collectors invest time and effort into learning about the intricacies of authenticating sneakers, examining stitching, materials, box labeling, and other telltale signs to ensure that their collection remains genuine. Developing these skills is essential to prevent falling victim to scams and to maintain the integrity of the collection.
Displaying and Preserving Collectibles
Platform sneaker collectors take great pride in displaying their prized possessions. From custom-built shelves to glass display cases, collectors showcase their shoes in a way that not only protects them from damage but also allows for admiration and enjoyment. Proper preservation techniques are employed to ensure that the shoes remain in pristine condition, with careful attention given to factors such as light exposure, humidity, and temperature control.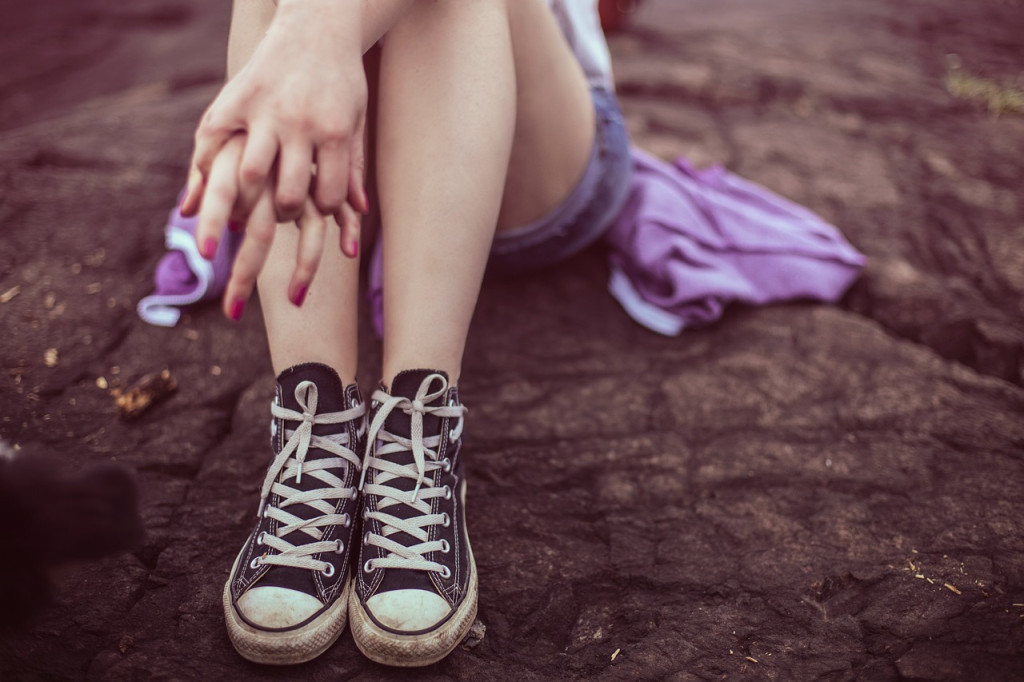 Platform Sneakers as a Fashion Statement
Platform sneakers have evolved over the years, transitioning from a niche subculture trend to a mainstream fashion statement. Designers and brands have incorporated platforms into their collections, presenting new interpretations that cater to a wider audience. The versatility of platform sneakers allows individuals to express their personal style, whether it be through bold, statement-making designs or more understated and subtle choices.
How Platform Sneakers Have Evolved in Fashion
From the disco era to the present day, the evolution of platform sneakers in fashion has been marked by a fusion of influences and styles. In recent years, platform sneakers have been reimagined by renowned designers who have embraced this trend and introduced their own unique twists. Experimentation with different materials, heel heights, and embellishments has resulted in a range of platform sneakers that cater to diverse tastes and fashion sensibilities.
The Role of Gender and Identity
Platform sneakers have transcended traditional gender boundaries, enabling individuals to embrace and express their identity freely. Whether male, female, non-binary, or gender-fluid, platform sneakers offer a unifying fashion choice that allows wearers to challenge societal norms and embrace individuality. By incorporating platforms into their outfits, individuals can showcase their self-confidence, style, and sense of empowerment.
Celebrating Individual Style
Platform sneakers provide a canvas for individuals to express their unique style and personality. Through customization, mixing and matching, and experimenting with different outfits, wearers can create looks that reflect their individuality. The freedom to combine various fashion elements with platform sneakers allows for a limitless range of creative possibilities and encourages fashion enthusiasts to embrace their own distinctive style.
The Economics of Platform Sneaker Collecting
The world of platform sneaker collecting is not just a hobby; it is also an investment opportunity. As the popularity of platform sneakers continues to grow, so does the market value of rare and limited-edition releases. Savvy collectors who possess sought-after sneakers can potentially profit from their investments, should they choose to sell or trade their shoes in the future.
The Rising Market Value of Platforms
With the surge in demand for platform sneakers, the market value of these iconic shoes has witnessed a steady increase. Limited releases, collaborations, and vintage pairs have become highly sought-after, with collectors willing to pay a premium to add these prized possessions to their collections. This rise in market value has created an opportunity for collectors to not only enjoy their collection but also potentially see a return on their investment.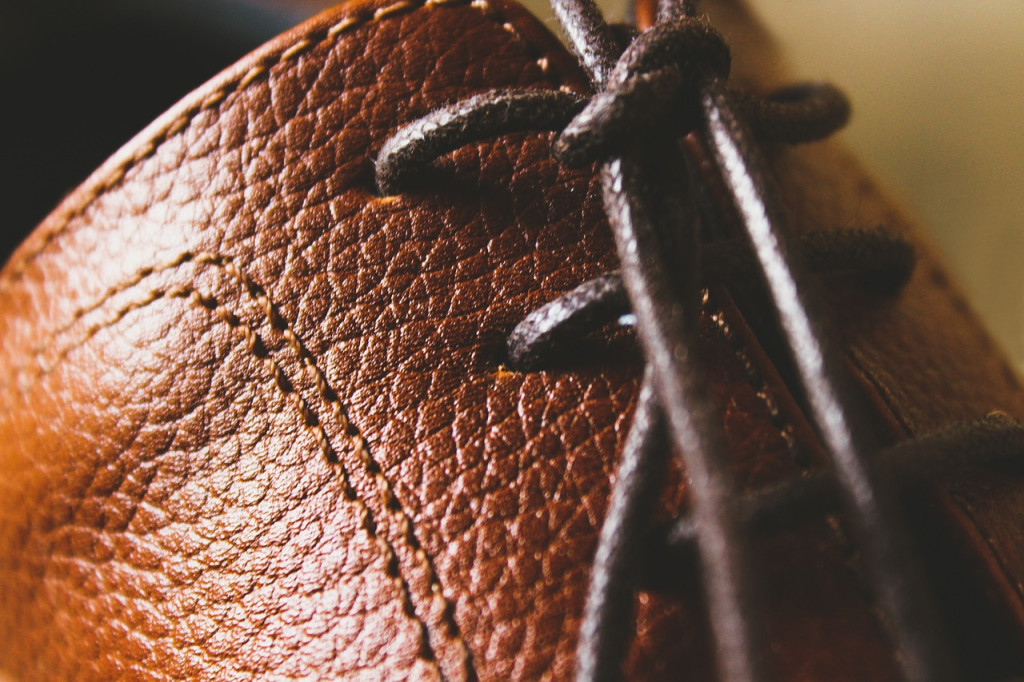 The Impact of Collaborations
Collaborations between sneaker brands and influential artists, designers, and celebrities have played a significant role in shaping the market for platform sneakers. These unique partnerships create highly desirable and exclusive releases that cater to the discerning tastes of collectors. The scarcity and desirability of these collaborations often drive up the market value of the sneakers, making them highly sought-after items among both collectors and fashion enthusiasts.
Investing in the Future
Platform sneaker collecting has emerged as a viable investment opportunity for those who possess a keen eye for trends and an understanding of the market. By carefully selecting and acquiring limited-edition releases, collectors can potentially see a substantial increase in the value of their collection over time. However, it is essential to approach collecting as a long-term investment, as market trends can fluctuate and the value of sneakers can vary.
Platform Sneaker Events and Experiences
Platform sneaker collectors have the opportunity to partake in various events and experiences that celebrate their shared passion. Global sneaker conventions, such as Sneaker Con and ComplexCon, provide a platform for collectors to connect, trade, and showcase their prized collections. Community meet-ups and sneaker swaps create a sense of camaraderie among enthusiasts, fostering a supportive network for sharing knowledge, insights, and experiences.
Global Sneaker Conventions
Global sneaker conventions are a highlight for platform sneaker collectors. These large-scale events bring together collectors, brands, retailers, and industry professionals from around the world. Attendees can browse vendor booths, participate in panel discussions, and engage in exclusive buying and trading opportunities. Sneaker enthusiasts can immerse themselves in a vibrant atmosphere that celebrates their shared love for platform sneakers.
Community Meet-ups and Sneaker Swaps
Community meet-ups and sneaker swaps are informal gatherings where platform sneaker collectors can connect on a local level. These events provide a casual and inclusive environment for collectors to share their passion, display their latest finds, and engage in trades with other enthusiasts. Community meet-ups offer an opportunity to forge friendships, strengthen networks, and create lasting memories centered around a shared love for platform sneakers.
Visiting Platform Sneaker Museums
For platform sneaker collectors who crave a deeper understanding of the history and cultural significance of their beloved sneakers, visiting platform sneaker museums is a must. These specialized museums showcase iconic designs, collaborations, and rare editions, offering a unique insight into the evolution of this footwear trend. Museums provide an immersive experience for collectors, allowing them to learn, appreciate, and celebrate the artistic and cultural impact of platform sneakers.
The Dark Side of Platform Sneaker Collecting
While platform sneaker collecting brings joy and fulfillment to many enthusiasts, it is not without its challenges and drawbacks. It is important to address the dark side of platform sneaker collecting to provide a comprehensive understanding of this subculture.
Counterfeit Sneakers and Scams
The rise in popularity and market value of platform sneakers has attracted the attention of counterfeiters and scammers. Fake sneakers that closely mimic popular designs can easily find their way into the market, duping unsuspecting collectors. To protect themselves from scams, collectors must educate themselves on sneaker authentication techniques and exercise caution when purchasing from unofficial sources.
Obsession and Excessive Consumerism
The thrill of collecting platform sneakers can sometimes lead to obsession and excessive consumerism. Collectors may find themselves constantly chasing after the latest releases, often putting aside other priorities or overspending on their collections. It is important for collectors to strike a balance and maintain a healthy perspective, ensuring that their love for platform sneakers does not overshadow other aspects of their lives.
The Negative Effects on the Environment
The production and consumption of sneakers, including platform sneakers, have environmental implications. From the sourcing of materials to manufacturing processes and waste generation, the fashion industry contributes to pollution and resource depletion. Platform sneaker collectors can mitigate these effects by making conscious choices, supporting sustainable brands, and practicing responsible consumption. By embracing sustainable sneaker collecting, enthusiasts can minimize their impact on the environment.
The Future of Platform Sneaker Collecting
Looking ahead, the world of platform sneaker collecting is poised for continued growth and evolution. As the subculture expands, new opportunities and challenges will shape the future landscape of this unique and captivating community.
Sustainable Sneaker Collecting
The future of platform sneaker collecting lies in sustainable practices and a commitment to environmental stewardship. Many brands are recognizing the importance of sustainability and are incorporating eco-friendly materials, ethical manufacturing processes, and recycling initiatives into their production cycles. Collectors can support these initiatives by actively seeking out and promoting sustainable options within the platform sneaker market, encouraging brands to prioritize responsible practices.
Technology and Innovation in Sneaker Design
Advancements in technology and innovative design approaches will undoubtedly influence the future of platform sneakers. From 3D printing to smart materials, the possibilities for pushing the boundaries of sneaker design are endless. As technology continues to evolve, collectors can look forward to witnessing groundbreaking concepts and collaborations that redefine the platform sneaker landscape.
Platform Sneakers as Cultural Artifacts
Platform sneakers have become more than just fashion items; they have transformed into cultural artifacts that reflect the times and communities in which they exist. As platform sneaker collecting evolves and grows, it will continue to serve as a means of preserving and celebrating the diverse narratives, identities, and creative expressions that these shoes represent. Platform sneakers will remain an integral part of fashion history, leaving a lasting impact on future generations and becoming cherished cultural artifacts.