Ladies, get ready to step up your shoe game! This article explores the fascinating evolution of low-top sneakers in women's footwear. From the humble beginnings of athletic shoes to becoming a must-have fashion staple, we will uncover the journey these versatile sneakers have taken over the years. So, buckle up and lace up your sneakers because we're about to embark on a stylish adventure through time.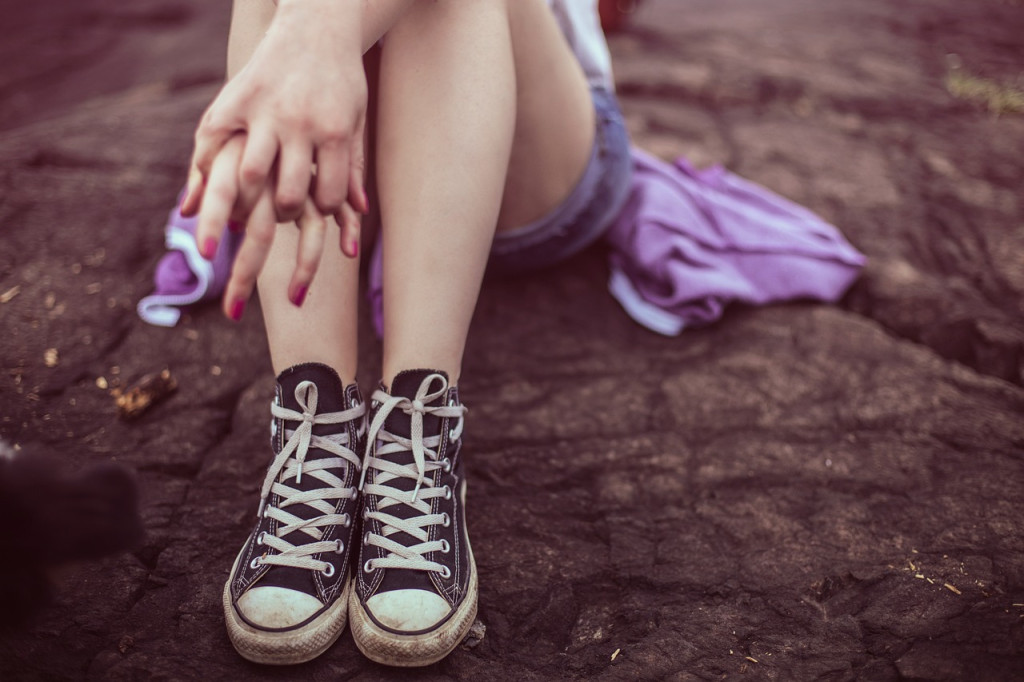 The Rise of Low-Top Sneakers in Women's Fashion
Early Origins of Women's Sneakers
Women's sneakers have come a long way since their early origins. In the late 19th century, women primarily wore high-top boots for outdoor activities. However, as society started to embrace a more active lifestyle, the need for a comfortable and functional footwear option for women became apparent.
Low-Top Sneakers: Breaking Gender Stereotypes
Low-top sneakers quickly emerged as a popular alternative to traditional women's footwear, breaking gender stereotypes along the way. These sneakers offered a more relaxed and versatile option for women, allowing them to participate in various sports and leisure activities without compromising style.
Accessibility and Comfort
One of the major factors contributing to the rise of low-top sneakers in women's fashion is their accessibility and comfort. Unlike high heels or rigid dress shoes, low-top sneakers provide a level of comfort that allows women to move freely and confidently throughout their day. Additionally, the wide range of sizes and inclusive sizing options ensure that women of all foot shapes and sizes can find the perfect fit.
Influence of Sports and Streetwear
Another significant influence on the popularity of low-top sneakers in women's fashion is the convergence of sports and streetwear. As women became more involved in sports and athletic activities, the demand for footwear that could perform both on the field and on the streets grew.
Material Innovation and Design
Canvas and Rubber: The Pioneers
Canvas and rubber were the pioneers in the world of low-top sneakers material innovation and design. The combination of lightweight canvas uppers and durable rubber outsoles made low-top sneakers not only comfortable but also long-lasting. This material choice allowed for flexibility and breathability, which were essential for active women.
Leather and Suede: Elevated Style
As low-top sneakers began to be embraced as a fashion trend, materials such as leather and suede were introduced to elevate the style factor. Leather brought a sophisticated and chic aesthetic to low-top sneakers, making them suitable for a wide range of occasions. Suede, on the other hand, added a touch of luxury and softness, enhancing the overall appeal of low-top sneakers.
Textile Technology: Functionality and Durability
Advancements in textile technology have further revolutionized the design of low-top sneakers. Technical fabrics, such as mesh and knit, have been incorporated into the construction of sneakers, providing improved breathability and flexibility. These materials are not only functional but also durable, ensuring that low-top sneakers can withstand the demands of daily wear.
Evolution of Silhouettes and Colors
Classic Low-Top Styles
Classic low-top sneakers have stood the test of time and remain a staple in women's fashion. With their minimalistic design and clean lines, classic low-top sneakers can effortlessly transition from casual to semi-formal outfits. These timeless styles often feature neutral colors, making them versatile and easy to incorporate into various wardrobes.
Platform and Chunky Soles: Adding Height and Statement
Platform and chunky sole sneakers have become increasingly popular in recent years. These styles not only add height but also make a bold fashion statement. The elevated soles offer a unique twist to the traditional low-top silhouette, creating a more eye-catching and fashionable look. Additionally, platform and chunky sole sneakers provide added comfort and support, making them ideal for all-day wear.
Colorways and Patterns: From Basic to Bold
Low-top sneakers are no longer limited to basic colors. Brands have embraced the demand for diverse options, offering sneakers in an array of vibrant hues and patterns. From pastel shades to bold neon colors, there is a low-top sneaker to suit every individual's style and preference. Patterns such as stripes, florals, and animal prints have also become popular choices, allowing women to make a bold fashion statement with their footwear.
Celebrity Culture and Endorsements
Celebrities as Sneaker Ambassadors
The influence of celebrities on fashion trends cannot be underestimated, and the rise of low-top sneakers is no exception. Celebrities have embraced low-top sneakers as a symbol of casual chic and effortless style. Their endorsement of specific brands or styles has propelled the popularity of low-top sneakers, making them a must-have item for fashion-forward women.
Collaborations and Limited Editions
Collaborations between celebrities and sneaker brands have further cemented the status of low-top sneakers in women's fashion. These limited-edition collaborations often feature unique designs and colorways that become highly sought after by sneaker enthusiasts. The excitement surrounding these collaborations generates a buzz in the fashion industry, bringing attention to the versatility and desirability of low-top sneakers.
Influencer Marketing
In addition to celebrities, influencers have played a significant role in promoting low-top sneakers to women around the world. Influencers are individuals who have established a strong online presence and have garnered a following due to their expertise in fashion and lifestyle. Their endorsement of specific sneaker brands or styles through social media platforms has connected directly with consumers and influenced their purchasing decisions.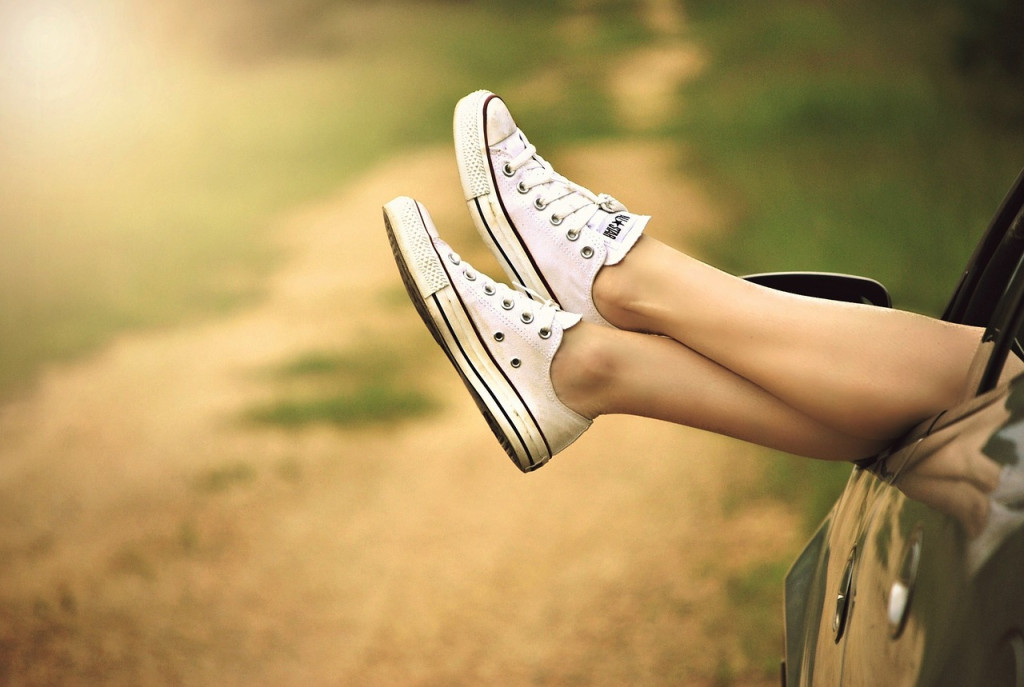 The Sneaker-ification of High Fashion
Luxury Brands Embrace Low-Top Sneakers
In recent years, luxury brands have embraced the trend of low-top sneakers, blurring the lines between high fashion and athletic footwear. These high-end brands have taken the simple silhouette of low-top sneakers and elevated them with premium materials, intricate details, and unique embellishments. The introduction of luxury low-top sneakers has allowed women to seamlessly incorporate sporty elements into their high-fashion looks.
Runway to Street: Sneakers in Couture
Low-top sneakers have made their way from the streets to the runways, becoming an unexpected and exciting addition to couture fashion. Renowned fashion designers have incorporated low-top sneakers into their collections, showcasing how these footwear choices can effortlessly complement and enhance high-fashion garments. This fusion of luxury and streetwear has challenged the traditional norms of fashion, offering women a new way to express their style and individuality.
Designer Sneakers: The Ultimate Status Symbol
Designer sneakers have become the ultimate status symbol, combining the worlds of luxury and streetwear. Women are willing to invest in high-end sneakers due to their quality craftsmanship, attention to detail, and exclusivity. Owning a pair of designer low-top sneakers is not only a fashion statement but also a symbol of discerning taste and affluence.
Sustainable Sneakers: Eco-Friendly Options
Growing Demand for Sustainable Footwear
As environmental consciousness continues to grow, there has been an increasing demand for sustainable footwear options. The fashion industry's impact on the environment has raised concerns, prompting both consumers and brands to seek more eco-friendly alternatives. Low-top sneakers made from sustainable materials are an excellent choice for women who want to reduce their carbon footprint without compromising on style.
Eco-Friendly Materials and Manufacturing Processes
Brands leading the way in sustainable sneaker production have focused on utilizing eco-friendly materials and manufacturing processes. These include recycled materials, such as PET bottles and recycled plastics, as well as innovative plant-based alternatives like pineapple leather or mushroom-derived leather. Additionally, brands are implementing sustainable manufacturing processes, such as reducing water consumption and utilizing renewable energy sources.
Brands Leading the Way
Several brands have emerged as leaders in sustainable low-top sneakers, committing to ethical and environmentally conscious practices. These brands prioritize transparency, from sourcing materials to manufacturing processes, ensuring that consumers are well-informed about the eco-friendly aspects of their sneakers. By supporting these brands, women can make a positive impact on the environment while staying stylish.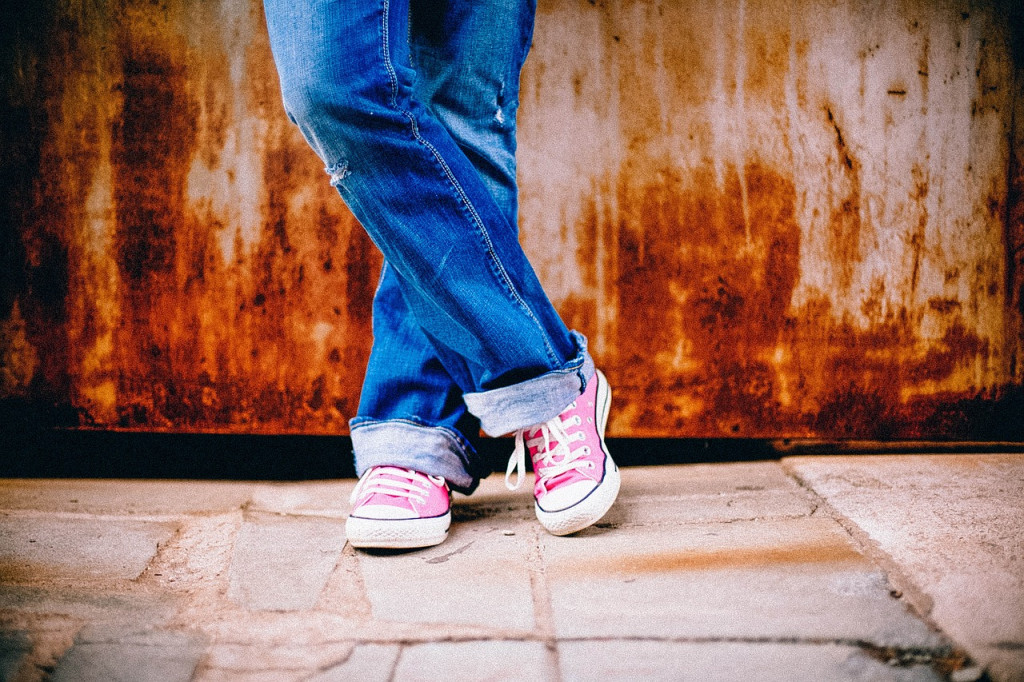 Functional Versatility: From Sports to Street
Athletic Performance: Sneakers for Every Sport
Low-top sneakers have become an integral part of athletic performance, providing women with the necessary support, stability, and comfort for various sports. Whether it's running, tennis, basketball, or any other athletic activity, there are low-top sneakers specifically designed to enhance performance and reduce the risk of injuries. The evolution of cushioning technology and advanced sole designs has further improved the functionality of sports sneakers.
Street Style: Sneakers as Fashion Staples
Beyond their athletic performance capabilities, low-top sneakers have become a staple in street style fashion. The combination of comfort and style makes them a versatile choice for everyday outfits. From pairing them with jeans, skirts, or dresses, low-top sneakers effortlessly elevate any look with a touch of casual cool. This functional versatility has made low-top sneakers a go-to choice for women seeking both comfort and fashion-forward style.
Transitioning from Day to Night
Low-top sneakers have broken the barriers of traditional footwear by effortlessly transitioning from day to night. In the past, women would need separate shoes for different occasions, but low-top sneakers have changed that. By pairing them with the right outfit and accessories, low-top sneakers can be dressed up or down, allowing women to seamlessly transition from a casual day out to a night on the town.
The Future of Low-Top Sneakers
Technological Advancements in Sneaker Design
The future of low-top sneakers looks promising, with technological advancements driving innovation in sneaker design. From cushioning systems that provide personalized comfort to lightweight and breathable materials, brands are constantly pushing the boundaries of what low-top sneakers can offer. As technology continues to evolve, we can expect even more functional and performance-enhancing features in the sneakers of the future.
Customization and Personalization
Personalization has become a significant trend in the fashion industry, and low-top sneakers are no exception. Sneaker brands are offering customization options that allow women to design their own unique pair of low-top sneakers. From choosing materials and colors to adding personalized details, customization offers a level of individuality that reflects each woman's style and personality.
Inclusive Sizing and Diversity
In recent years, there has been a growing demand for inclusive sizing and diversity in footwear. Brands are recognizing the need to cater to a wider range of foot shapes and sizes, including extended sizes and width options. Embracing inclusivity not only allows more women to find the perfect fit but also celebrates diversity and promotes body positivity.
The Influence of Sneakers on Women's Empowerment
Sneakers as Symbols of Independence
Low-top sneakers have become symbols of independence for women, representing the ability to move freely, pursue sports and activities, and challenge societal expectations. These sneakers embody a sense of empowerment, breaking free from restrictive footwear norms and offering a comfortable and stylish alternative that supports women in their pursuit of freedom and self-expression.
Breaking Societal Expectations with Sneaker Style
Sneaker style has challenged traditional beauty standards, proving that comfort and style are not mutually exclusive. By rejecting societal expectations that dictate women should prioritize fashion over comfort, women have embraced low-top sneakers as a form of rebellion, showcasing their individuality and refusing to conform to outdated norms. Sneakers have become a way for women to break free from constraints and express their authentic selves.
Empowering Women through Sneaker Culture
The sneaker culture that has emerged around low-top sneakers has empowered women to embrace their unique style and connect with like-minded individuals. Sneaker events, online communities, and social media platforms have created spaces for women to share their love for sneakers, exchange styling tips, and support each other's journeys. Through sneaker culture, women have found a community that celebrates their passion for both fashion and individuality.
Conclusion
The rise of low-top sneakers in women's fashion has been driven by a combination of factors, including comfort, style, and the breaking of gender stereotypes. From their early origins to their current status as a fashion staple, low-top sneakers have evolved in material innovation, design, and functionality. They have infiltrated high fashion, become symbols of sustainability, and empowered women to embrace their individuality. With the future promising technological advancements, customization options, and inclusive sizing, low-top sneakers are here to stay, transforming fashion and empowering women one step at a time.