Are you ready to take a walk down memory lane and explore the cultural impact of slip-ons in the streetwear scene? Slip-on shoes have become a beloved icon of fashion, effortlessly blending comfort and style. From their humble origins as functional footwear to their transformation into a must-have accessory, this article will delve into the rich history and influence of slip-ons in streetwear. Join us as we embark on a journey through time, tracing the footsteps of slip-ons and discovering the profound impact they have had on street culture. So, slip into your favorite pair, and let's dive into the fascinating world of slip-ons!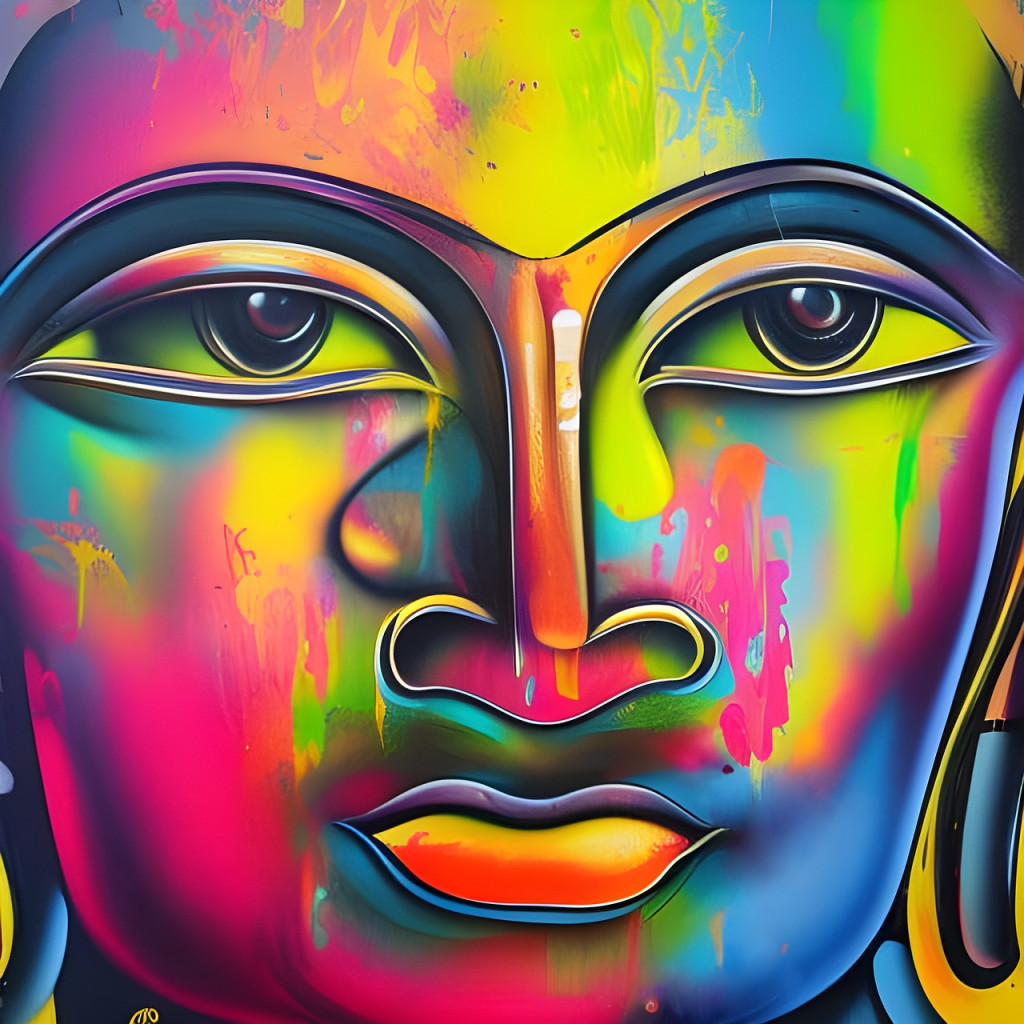 I. Evolution of Slip-Ons
A. Origins of Slip-Ons
Slip-Ons, also known as loafers, have a rich history that dates back to ancient times. The concept of slip-on shoes can be traced to the ancient Eurasian civilizations, where people wore simple leather or fabric shoes without any laces or clasps. These easy-to-wear shoes provided a practical solution for covering one's feet while being easily removable. Over time, slip-ons evolved and gained popularity in different cultures, eventually making their way into the modern fashion world.
B. Adoption in Skateboarding Culture
Slip-Ons gained significant traction in the skateboarding culture during the 1970s. Skateboarders needed shoes that were not only comfortable but also offered flexibility and grip for their dynamic movements. Traditional lace-up shoes posed a risk of getting tangled or undone while skating, so slip-on shoes became the go-to footwear for skateboarders. The easy on-and-off design of slip-ons allowed skaters to quickly put on or remove their shoes, saving valuable time and enhancing their performance on the skateboard.
C. Rise of Slip-Ons in Streetwear
The 1980s witnessed the rise of streetwear as a fashion trend, and slip-ons quickly became a staple in this subculture. Their simplicity and versatility made them a favorite among streetwear enthusiasts. Slip-ons added an effortlessly cool and laid-back element to the streetwear aesthetic, becoming synonymous with urban style. The streetwear movement embraced slip-ons as a representation of individuality and rebellion against mainstream fashion norms.
II. Symbolism and Style
A. Comfort and Convenience
One of the key reasons for the enduring popularity of slip-ons is their unparalleled comfort and convenience. Slip-on shoes eliminate the hassle of tying shoelaces, making them effortless to put on and take off. The slip-on design provides a snug fit without restricting the foot's movement, ensuring maximum comfort for everyday wear. This convenience factor has made slip-ons a preferred choice for people who prioritize ease and simplicity in their footwear.
B. Nonchalant Attitude
Slip-ons have a unique aura of nonchalance and casual elegance. The laid-back nature of slip-ons symbolizes a carefree and relaxed attitude towards fashion. They exude an effortless style that reflects an individual's confidence and independence. Slip-ons perfectly capture the art of looking effortlessly chic without trying too hard, making them an essential fashion item for those who want to make a fashion statement with minimal effort.
C. Minimalistic Aesthetic
In line with the growing minimalistic fashion trend, slip-ons offer a sleek and streamlined aesthetic. With their clean lines and absence of unnecessary embellishments, slip-ons create a minimalist look that easily complements a variety of outfits. The simplicity of slip-ons is a statement in itself, reflecting a preference for clean and understated fashion choices. Their minimalistic design makes slip-ons versatile and adaptable to different styles, from casual streetwear to more polished ensembles.
D. Versatility in Fashion
Slip-ons have transcended the boundaries of skate and street culture to become a versatile footwear choice in the fashion world. Their adaptability allows them to be paired with a wide range of clothing styles and occasions. Whether worn with jeans, shorts, dresses, or even suits, slip-ons effortlessly elevate an outfit. From a day at the skatepark to a night out with friends, slip-ons seamlessly transition from casual to formal settings, making them a reliable and fashionable choice for any occasion.
E. Accessibility and Inclusivity
Another significant aspect of slip-ons is their accessibility and inclusivity. Slip-ons come in a variety of sizes, widths, and designs, catering to a diverse range of people, regardless of their age, gender, or body type. Their slip-on design eliminates the need for complicated fastenings, making them accessible to people with disabilities or those who may struggle with traditional shoe closures. Slip-ons have become a symbol of inclusivity, promoting the idea that fashion should be available and accommodating for everyone.
III. Influence on Streetwear Fashion
A. Celebrity Endorsements
The influence of slip-ons on streetwear fashion has been further amplified by numerous celebrity endorsements. Celebrities from the music, sports, and entertainment industries have embraced slip-ons as their footwear of choice, catapulting them into the fashion spotlight. With their immense reach and influence, these celebrities have brought slip-ons to the forefront of popular culture, making them a must-have item for fashion enthusiasts worldwide.
B. Collaborations with Fashion Brands
Collaborations between sneaker brands and high-end fashion labels have played a pivotal role in solidifying slip-ons' position in streetwear fashion. These collaborations fuse the distinct streetwear aesthetic of slip-ons with the craftsmanship and prestige of renowned fashion houses. As a result, slip-ons have become an iconic fashion statement, bringing together the worlds of street culture and high fashion and captivating fashion enthusiasts and collectors alike.
C. Integration with High-Fashion
Slip-ons have seamlessly integrated into the realm of high-fashion, challenging traditional notions of luxury footwear. High-end designers have showcased slip-ons on prestigious runways, elevating them from casual skate shoes to coveted fashion items. This integration has blurred the lines between streetwear and high fashion, bridging the gap between subculture and mainstream style. Slip-ons have become an essential component of high-fashion ensembles, embodying a sense of rebellion and cutting-edge style.
D. Impact on Sneaker Culture
The rise of slip-ons in streetwear fashion has had a notable impact on sneaker culture as a whole. Traditionally, sneakers were associated with athletic pursuits and sports. However, slip-ons have redefined the sneaker landscape, expanding its horizons beyond the realm of sports and athletics. Slip-ons have reinvigorated sneaker culture, infusing it with a fresh perspective, and enticing a new generation of sneaker enthusiasts who appreciate the fusion of style and comfort that slip-ons offer.
IV. Subcultures and Slip-Ons
A. Skateboarding and Street Culture
Skateboarding and street culture have had a profound influence on slip-ons, shaping their design, functionality, and overall appeal. Slip-ons were initially adopted by skateboarders due to their practicality and performance-enhancing qualities. Over time, slip-ons have become an emblem of the skateboarding culture, representing rebellion, creativity, and a non-conformist attitude. This association with skateboarding and street culture has cemented slip-ons' place in the fashion realm and their enduring popularity within these subcultures.
B. Music Scenes
Slip-ons have made their mark in various music scenes, reflecting the fusion of fashion and music culture. From punk rock to hip hop, slip-ons have become a favored footwear choice among musicians and their fans. Slip-ons' association with music scenes stems from their practicality and ability to accommodate the lively and dynamic movements of musicians on stage. The iconic image of musicians effortlessly sliding into their slip-ons has become a visual representation of nonchalant style and an embodiment of the rebellious nature of music.
C. Artistic and Creative Communities
Slip-ons have also found a dedicated following within artistic and creative communities. Artists, designers, and other creative individuals gravitate towards slip-ons due to their comfort, simplicity, and ability to complement various artistic styles. Slip-ons provide a blank canvas for self-expression, allowing individuals to customize and personalize their shoes to reflect their artistic vision. The artistic community has embraced slip-ons as a form of wearable art, creating unique and eye-catching designs that transcend traditional footwear.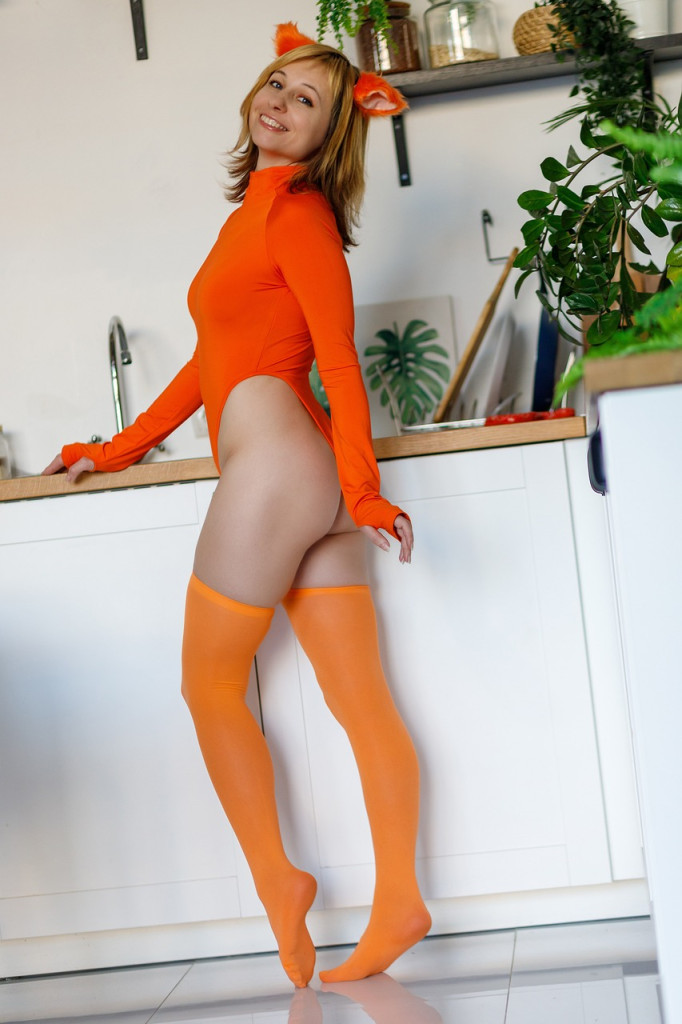 V. Slip-Ons and Cultural Diversity
A. Influence from Different Regions
The cultural impact of slip-ons extends beyond skate and street culture, drawing inspiration from various regions around the world. Slip-on styles have been influenced by different traditional footwear designs, such as Japanese Geta sandals, Moroccan Babouche slippers, and Indian Kolhapuri chappals. These cultural influences add depth and uniqueness to slip-on designs, creating a fusion of global aesthetics that celebrate diversity and cultural exchange.
B. Representation and Identity
Slip-ons have become more than just a fashion choice; they hold significance as symbols of representation and identity. As slip-ons have become widely embraced and celebrated in popular culture, they have served as a platform for individuals to express their cultural heritage, ethnicity, and identity. Slip-ons have provided an avenue for marginalized communities to showcase their traditions and break away from Eurocentric fashion norms, fostering inclusivity and empowering individuals to embrace their cultural heritage.
C. Breaking Gender Norms
Slip-ons have played a role in breaking down gender norms within the fashion industry. With their unisex design, slip-ons have challenged the binary perception of footwear, transcending the confines of traditional gendered fashion. Slip-ons offer a gender-neutral alternative that can be worn by anyone, regardless of their gender identity, empowering individuals to express themselves authentically. This inclusivity and gender flexibility have paved the way for a more progressive and diverse fashion landscape.
VI. Slip-Ons as a Form of Self-Expression
A. Personalized Customization
One of the distinctive aspects of slip-ons is the ability to personalize and customize them according to individual preferences. Slip-ons provide a canvas for self-expression, allowing individuals to add personal touches and unique designs to their shoes. From hand-painted artwork to customized patterns and embroidery, slip-ons become a reflection of the wearer's personality and creativity. This customization aspect adds an extra layer of uniqueness and exclusivity to slip-ons, enabling individuals to truly make a statement with their footwear.
B. Presentation of Individuality
Slip-ons have become a means for individuals to express their individuality and stand out from the crowd. By choosing slip-ons that resonate with their personal style and aesthetic, individuals can reinforce their uniqueness and create a visual representation of their identity. The ability to mix and match slip-ons with various outfits and accessories allows for endless possibilities of self-expression, enabling individuals to curate their own distinctive fashion narratives.
C. Reflection of Subcultural Affiliation
Slip-ons serve as a marker of subcultural affiliation and a way to communicate one's connection to specific social groups or communities. Whether it's identifying with the skateboarding culture, music scenes, or artistic communities, slip-ons provide a visible symbol of belonging and shared interests. By donning slip-ons, individuals can showcase their affinity for a particular subculture and instantly connect with like-minded individuals who share their passions and interests.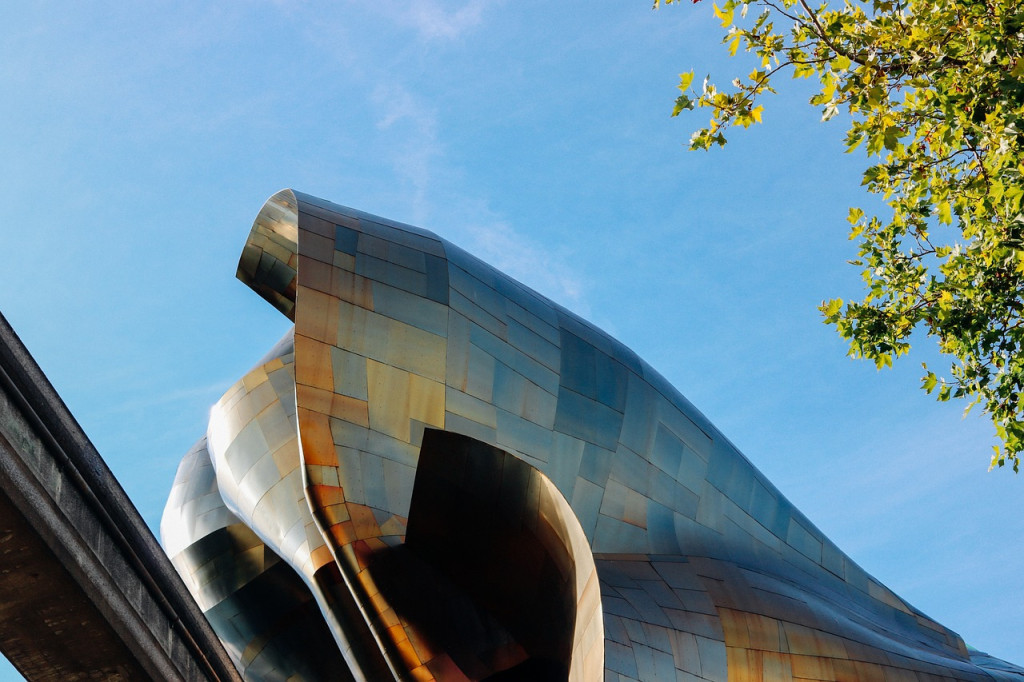 VII. Impact on Fashion Industry
A. Rise of Streetwear as a Dominant Trend
The cultural impact of slip-ons in the streetwear scene cannot be understated, as it has contributed to the rise of streetwear as a dominant fashion trend. Slip-ons, with their association with skateboarding and street culture, have helped shape the aesthetic and ethos of streetwear fashion. The laid-back style and nonchalant attitude embodied by slip-ons have influenced the design principles of streetwear, creating a movement that prioritizes comfort, individuality, and subversive style.
B. Increased Popularity and Demand
The popularity of slip-ons has surged over the years, resulting in increased demand for this versatile footwear style. Fashion-conscious individuals seek out slip-ons as a fashion statement and an essential addition to their shoe collection. The widespread recognition of slip-ons within the streetwear and fashion communities has propelled them to mainstream popularity, with people of all backgrounds appreciating their comfort, style, and cultural significance.
C. Market Growth and Revenue
The impact of slip-ons goes beyond influencing fashion trends; it has also made a significant financial impact on the fashion industry. The rise in popularity and demand for slip-ons has spurred market growth, with numerous brands capitalizing on the trend by offering their own variations of slip-on footwear. This market expansion has led to substantial revenue generation, benefiting both established footwear brands and emerging designers. The enduring appeal of slip-ons ensures their continued relevance in the market, providing a lucrative opportunity for fashion companies.
VIII. Critiques and Controversies
A. Appropriation and Cultural Exchange
While slip-ons have celebrated cultural diversity and influenced fashion in positive ways, they have also faced critiques and controversies surrounding appropriation and cultural exchange. With the globalization of fashion, the incorporation of cultural elements into mainstream styles can sometimes be seen as exploitative or disrespectful. It is crucial to approach the cultural influences on slip-ons with sensitivity, acknowledging and giving credit to the respective cultures while promoting an inclusive and respectful fashion dialogue.
B. Class and Economic Aspects
Slip-ons, particularly those associated with high-end fashion collaborations, can be seen as exclusive and inaccessible due to their price points. This exclusivity may reinforce class divides and create a sense of elitism within the fashion industry. Furthermore, in the context of fast fashion and mass production, it is important to ensure that slip-on production does not exploit workers or harm the environment. Transparency and ethical practices within the fashion industry are essential to address these class and economic concerns associated with slip-ons.
C. Sustainability Concerns
Like many fashion items, slip-ons have environmental implications in terms of materials used and their life cycle. The production and disposal of slip-ons can contribute to pollution and waste if not managed responsibly. As consumers become more conscious of their environmental impact, it is crucial for fashion brands to prioritize sustainability in slip-on manufacturing processes, from sourcing eco-friendly materials to implementing recycling programs. By addressing these sustainability concerns, slip-ons can continue to evolve as a fashion staple without compromising the well-being of the planet.
IX. Conclusion
A. Future Outlook
The evolution of slip-ons and their cultural impact in the streetwear scene showcases their enduring relevance and influence in the fashion world. As fashion trends continue to evolve, slip-ons are likely to evolve alongside them, adapting to new styles and preferences while maintaining their core characteristics of comfort, nonchalance, and versatility. The future of slip-ons lies in their ability to continually captivate and engage diverse audiences, remaining a timeless footwear choice that effortlessly combines style and functionality.
B. Long-lasting Influence
Slip-ons have left an indelible mark on streetwear fashion, subcultures, and the broader fashion industry. Their adoption in skateboarding culture, integration into high-fashion, and representation of diversity and individuality have made slip-ons a cultural phenomenon. As slip-ons continue to inspire new generations of fashion enthusiasts, their impact will continue to shape the fashion landscape, redefine norms, and foster creative expression. Slip-ons have become much more than a simple pair of shoes — they represent a lifestyle and a symbol of cultural influence that will undoubtedly continue to resonate for years to come.